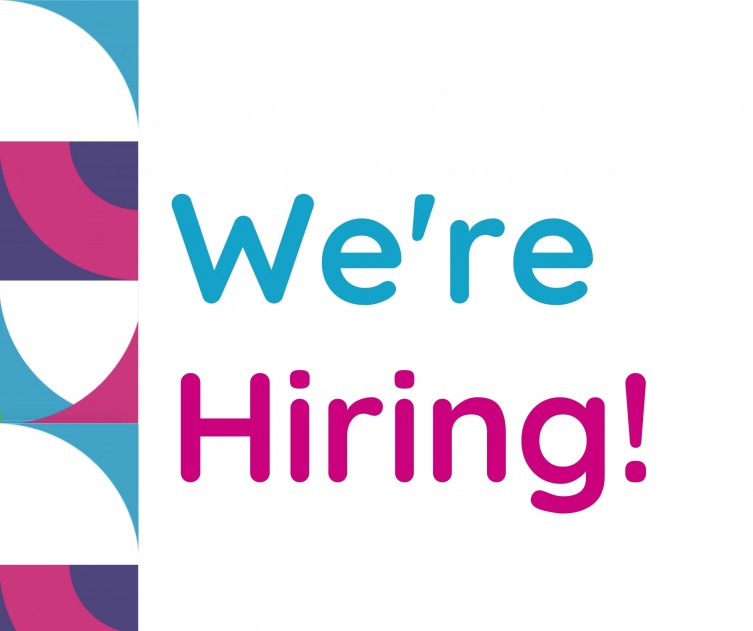 Job Title: Marketing and Events Assistant
Location: 7-15 Pink Lane, Newcastle / Homeworking
Salary: £18k-20k per annum
Responsible to: Marketing and Engagement Manager
Hours: 37.5 hrs per week
Passionate about marketing and events? PNE are seeking an ambitious Marketing and Events Assistant to join our team!
The role of the Marketing and Events Assistant is to assist in delivering PNE's marketing strategy, championing PNE's profile and supporting individual projects to meet their objectives by providing a range of marketing and engagement activities. As part of the Marketing and Communications team, the successful candidate will manage PNE's social media channels, produce impactful content and case studies, and coordinate effective recruitment strategies for PNE events and activities to attract new opportunities and raise the profile of PNE both locally and nationally.
About PNE Group
Project North East (PNE) is a social enterprise based in Newcastle upon Tyne. Our goal is to enable positive social and economic change by supporting businesses to start, grow and thrive in an ethical and sustainable way. We do this by enabling people to access the skills, resources and funding to start their own business, by helping businesses to grow and by supporting large organisations to achieve their strategic objectives through investment in enterprise development.
Responsibilities
Assisting the Marketing and Engagement Manager to create effective social media campaigns and other digital media to showcase PNE's impact in the Northeast region and position it as a potential delivery partner for key influencers, funders and investors in the UK.
Ensure that website content is up to date and fit for purpose in line with strategy including production of case studies, blogs and updates on beneficiaries.
Organise and deliver effective recruitment campaigns for PNE events and network meetings.
Communicating with vendors and organisers to ensure effective set-up and delivery of PNE events and network meetings.
Exploring new forms of media which can be used to promote and story-tell project news, giving updates on PNE successes.
Support a library of PNE assets and business information containing, for example, videos, factsheets, business tips, training sessions to support the delivery team.
Assist in using reporting tools to collate data and identify impact and trends to support PNE business case for funders, investors and stakeholders.
Additional responsibilities:
Contribute to research activities across PNE to support the profile-building and storytelling element of PNE communications
To support PNE in its commitment to sustainable, responsible and ethical practice across all areas of the organisation through storytelling and promotion of projects.
To assist in providing advice and support to clients and service users around effective communications, social media and brand development.
To be fully aware of GDPR and Copyright requirements and ensure that data protection regulation is met across all relevant areas of the role.
Required Characteristics (essential to the role)
The successful candidate will be able to demonstrate:
Qualifications
Relevant qualification at degree level or 1 or more years' experience in a related field.
Experience
Experience planning and executing successful social media campaigns.
Experience using a range of marketing and social media. tools (e.g. Hootsuite, Buffer, Facebook etc.) and Office 365.
Experience of writing for both web and print.
Experience in working as part of a team.
Skills/Knowledge:
The ability to write creatively, clearly, and compellingly.
An eye for detail and impeccable grammar.
Ability to work effectively in a team, but also capable of individual initiative.
Excellent written and verbal communication skills including the ability to produce and present to groups of learners.
Excellent IT skills.
Ability to prioritise workload and meet tight deadlines.
Personal Qualities
Strong commitment to customer care, service delivery, best value and continuous improvement.
Work under pressure.
Have a flexible approach to working in a small organisation.
Understand and apply PNE Group ethos and the values which underpin it.
Creative thinker.
Discretion and confidentiality.
Observe integrity, openness, and accountability.
Attention to detail.
Our offices are based in Newcastle, however we currently operate a hybrid working model. There will be a small element of travel attached to this role; in addition to some occasional working outside of usual office hours to support with events.
Successful applicants are required to undergo an enhanced DBS disclosure and provide satisfactory references.
Our Values
We conduct both ourselves and our business in accordance with our values, which form the foundation upon which we develop our services, interact with staff and select our partners and business associates.
We believe in the importance of:
Respect for the diverse contexts we work in
Innovation and creativity
Sustainable development
Ethical, responsible and transparent conduct
Supporting communities
Equal Opportunities
We are an equal opportunities employer and welcome applications from all suitably qualified persons regardless of race, sex, gender reassignment, pregnancy and maternity, marital status, disability, religion/belief, sexual orientation or age.
Employee Benefits
PNE Group is a social-enterprise which exists to enable positive social and economic change, which means you'll work for an organisation making a difference to communities across the North East, as well as within the UK. Employees benefits include:
5 annual professional development days
£420 professional development budget
Newcastle City Centre office location
Cycle storage and showers
To Apply
To apply, please send a copy of your CV and covering letter to recruit@pne.org
Please note that the closing date for applications is 22nd July 2022.
If you would like further information about this role or an informal discussion, please contact Melissa Middleton on 0191 230 6403 or by email at melissa.middleton@pne.org
Shortlisted candidates will be invited to attend an interview w/c 25th July 2022. If you do not hear from us within 5 working days of the closing date, please assume you have been unsuccessful on this occasion.