Back to case studies
Gecko Shibori: Meet the former scientist making traditional Japanese dyeing techniques sustainable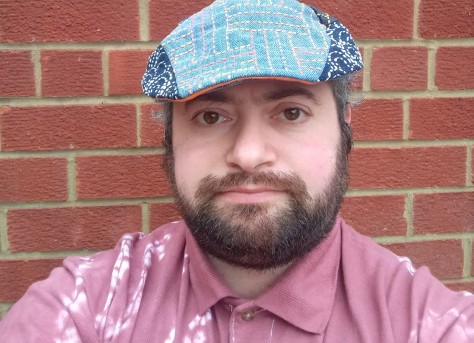 PNE sat down with scientist, twitch streamer, and designer Gabriel Marks to talk about Gecko Shibori, his innovative clothing company that's adding a new, sustainable twist to traditional Japanese dyeing techniques.
Gecko Shibori is the brainchild of entrepreneur Gabriel Marks, a former scientist who decided to swap test tubes for textiles after returning from illness. The clothing label combines traditional "shibori" dyeing techniques with expressive, exciting designs to appeal to customers who seek an alternative to what's offered on the high street and online.
"I decided I would make dyed clothing for other people who wanted something a bit more expressive of their style rather than the bland stuff on sale in the shops"
Gabriel contacted PNE as he needed business and marketing support to take his business to the next level. Since accessing one-to-one mentoring, the budding entrepreneur has supplied hand-dyed garments, made with sustainable, natural fibres to over 70 customers through his 5-star rated Etsy store and has showcased his work at an ethical fashion show.
"I tried reading books from the library about it (marketing) but they seem to get out of date by the time they are available. My background in science helped with record keeping and precise measurements, but the business stuff is all new to me. I wish I had known about the support available back when I first started"
Gabriel has also launched a Twitch channel to help promote his business and is also preparing to launch a new product to Gecko Shibori's already established catalogue: handmade bandanas.
"I recently switched to making bandanas because I was dissatisfied with the quality of the blank bandanas I was buying into dye. The ones I make are now GOTS certified organic, the cotton is nicer, and I am in control of the quality, so they are all properly square!"
Reflecting, Gabriel has one message for future entrepreneurs, get plugged in!
"Get plugged into all the support there is in the region. There is a lot of stuff out there and make sure that you search and find new things. Don't expect to start making money right away, you need to be prepared to succeed, and prepared to fail too. The more realistic you are with your business plan the better you will be prepared in both cases".