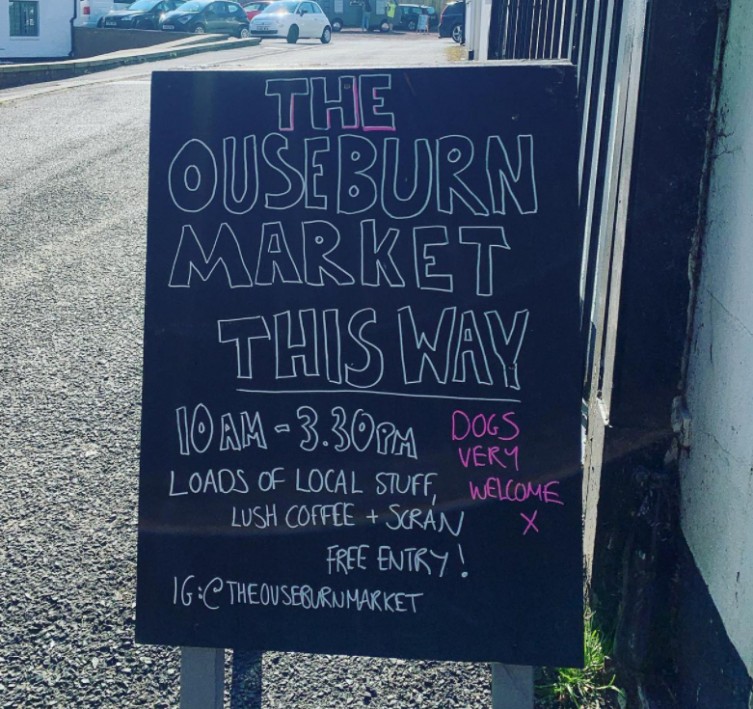 Market at the 'Coolest Neighbourhood in the World'
Market at the 'Coolest Neighbourhood in the World'
Mother's Day weekend was full of sunshine, celebrations and… The Ouseburn Market.
When Time Out Magazine dubbed Ouseburn the 'Coolest Neighbourhood in the World' because of its independent businesses and diversity of communities, how could we not be involved in delivering a market that demonstrates this and more!
The Ouseburn Market showcases the creativity of our local businesses and their amazing and unique products. Buying from the traders at the market not only enables us to support the local agenda, but with many of the participating businesses doing their bit for the environment through recycling, upcycling and waste minimisation, it contributes to the sustainability agenda too!
We had food: with a big question…Is a Hot Dawg a sandwich? Iced Coffee from Zees. Prints and plant pots, cakes and donuts and of course the best sunshine we have seen this year so far.
To see some of the amazing products on sale and to read more check out the Instagram page at https://www.instagram.com/theouseburnmarket/ and if you're a local business why not sign up to take part in the next market adventure?
Local Stuff, Free entry and of course Dogs are very welcome.