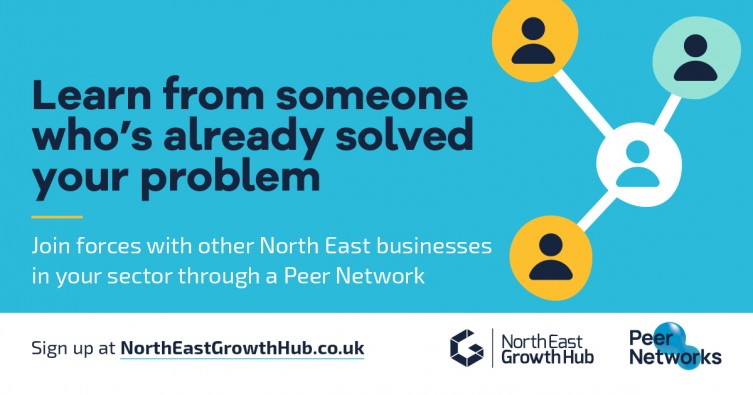 A Peer Network can provide a sounding board and support network at one of the most challenging times many businesses have faced.
We're in this together: Join forces with other businesses in your sector through a Peer Network
A new business network programme has been created by the North East Growth Hub to help companies in the North East recover from the impact of COVID-19. A host of organisations from across the region are delivering sessions in their specialist area, with PNE and NE BIC partnering to support SMEs across the North East.
The Peer Networks programme will bring small cohorts of businesses together to support each other and work through common issues. So, if you're looking for help with attracting new customers, supporting staff, using digital technology in new ways – or anything else – then joining a Peer Network could be for you.
Not only will you be learn from other businesses but you'll also receive free one-to-one coaching, and advice on the latest information on government support available to your business.
Colin Bell, Business Growth Director at the North East Local Enterprise Partnership, said: "Being part of a Peer Network will not only provide a network of other business owners who can help you to steer your business through any issues you're facing, It's also about supporting each other's wellbeing and mental health.
"It can be lonely being the founder or a leader of a business of any size or sector, and a Peer Network can provide a sounding board and support network at one of the most challenging times many businesses have faced."
Find out more about the Peer Networks programme and apply to join one of PNE's cohorts >