PNE interaction:
PNE Group acted as enterprise consultants for Shell LiveWIRE, Shell's flagship international entrepreneurship support programme from 1994 to 2020.
The Programme
Shell LiveWIRE is Shell's global flagship investment Enterprise Development programme with a vision to strengthen local economics by promoting entrepreneurship, innovation and meaningful employment.
From humble beginnings as a regional initiative for young entrepreneurs in Strathclyde, Scotland, the Shell LiveWIRE programme has grown into an international brand in its own right. Starting with the first non-UK programme 10,000 miles away in Australia – LiveWIRE programmes were launched in Europe, the Middle East, Africa and beyond. There have been many exceptional highlights over the years, with the programme playing an important role within many inspiring entrepreneurial stories over the years and making an impact on innovations and communities around the world.
"In the last decade, Shell has retained PNE's expertise in providing consultancy services in support of Shell LiveWIRE, a programme under Shell's social investment in enterprise development. PNE's professionalism and focus on delivery against set targets has been remarkable. Personally, I found their support to our country programme managers in designing and implementing new initiatives tailored to address specific local enterprise development challenges quite impressive."

Emmanuel Opara Anyim, Social Performance Lead at Shell Nigeria
What we did...
As delivery consultants for the Shell LiveWIRE International programme, we:
Assisted in the development and launch of new programmes across the globe
Co-ordinated and provided assistance to individual country programmes
Shared good practice across the global network.
Supported the delivery of international enterprise initiatives including the Top Ten Innovators Awards
Completed research to the strategic development of the programme, including to support new country programmes
Provided trainer training to individuals and groups responsible for the delivery of the programmes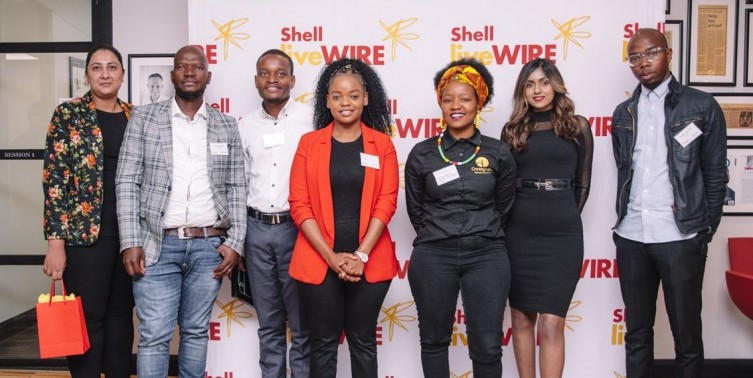 Spotlight: Top Ten Innovators Awards
As part of its programme, Shell LiveWIRE International delivered a global competition rewarding exceptional examples of innovation, open to alumni of the programme from anywhere in the world. The Awards create an annual cohort of inspiring young entrepreneurs, and winners are announced at a grand final hosted by one of the shortlisted entrepreneurs home countries.
Under PNE's management, the Awards:
Distributed US $270K to 30 entrepreneurs, who have become role models for innovation in their communities
Attracted 38,000 voters from over 130 countries in public votes to determine the shortlist
Received global press coverage
Were judged by 15 international business leaders
The 2015 Global Winner, Esther Wang, Founder of Joytingle, received recognition for her achievement in the parliamentary budget speech and was named on Forbes 30 under 30 Asia List.
The 2017 Global Winner, Founder of Aceleron, Carlton Cummins, has now partnered with Shell Foundation to provide affordable energy storage solutions in East Africa.
It's been incredibly inspiring to see passionate entrepreneurs from around the world share innovative business ideas designed to tackle some of the world's most pressing issues. We want to partner with creative thinkers like those in this year's Top Ten Innovators so that we can leverage their innovative mindset to improve the sustainability of our business whilst supporting them to turn their enterprising ideas into viable and long-term businesses.

Joerg Wienke, VP Global Retail Marketing at Shell