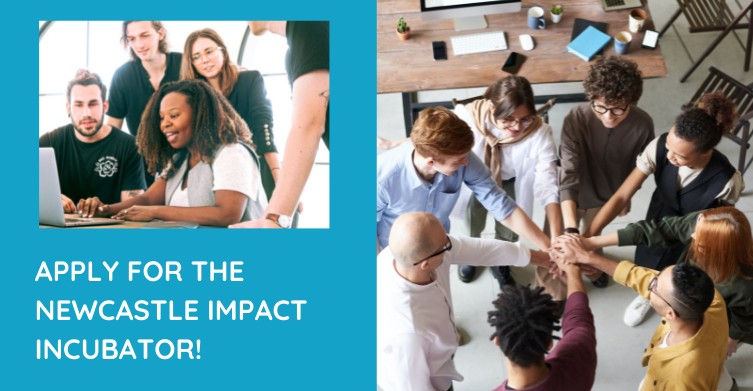 We are very excited to announce the launch of the Newcastle Impact Incubator, a new start-up support programme for new businesses making a difference to people and the planet!
Funded by Newcastle City Council, the Impact Incubator programme offers Newcastle residents starting a business the chance to benefit from a City Centre co-working space and a host of other business boosting opportunities.
If you have recently started a business that promotes positive social or environmental change, are running a project helping the community that you want to turn into a paid role, or are a start-up helping tackle climate change: the PNE Impact Incubator wants to help you achieve your goals.
We're excited to hear from anyone passionate about using their business to tackle the challenges faced by our society, such as climate change, equality, education, alleviating disadvantage, building stronger communities, fair financial opportunities, health and well-being and conserving natural environments.
We are also interested in hearing from individuals or groups who have developed a solution to challenges created by the pandemic and want to explore how they can sustain activities and/or turn them into an opportunity for self-employment.
People taking parting part in the programme will be helped to set-up and strengthen their business, as well as supercharging their impact, with benefits including Incubator co-working space in the heart of Newcastle, a dedicated business advisor, learning activities specifically designed for purpose-led start-ups and the opportunity to apply for a business development grant.
Lisa Murphy, Programme Manager, explains, "The Newcastle Impact Incubator will bring together new businesses taking community and climate action under one roof and give them the support and resources to fulfil their potential!"
Participants will be supported to increase their income and impact, network with business leaders and prepare to access finance among other things.
If you, or someone you know, could benefit from taking part in the Newcastle Impact Incubator, learn more on the website page and apply now.