Back to case studies
The Noir Candle Company: Meet the sustainable entrepreneur lighting up the North East!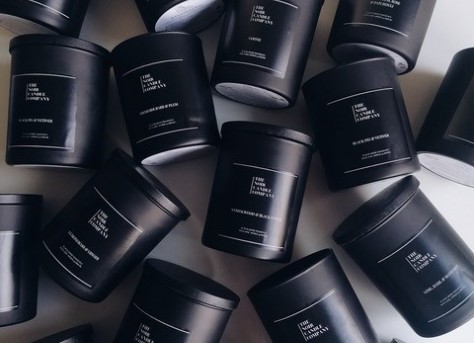 The scented candle - a rare product for its ability to simultaneously evoke luxury and also comfort. Premium candles are as at home in a boutique hotel as they are in our living rooms. It seems no British household is complete without one, whether that be transforming long dark days into cosy winter nights, adding ambience to a romantic dinner with loved ones, as an accompaniment to a self-care routine, or creating that perfect 'spa at home' vibe. With shoppers splashing out to the tune of £1.9 billion on the latest, must-have scents, a light has been lit under the UK's 'candle economy'.
Home fragrances had always sparked joy for entrepreneur Zoe Shepherd; however, when her son was diagnosed with mild asthma, Zoe started to question what ingredients were actually inside scented candles, and what are they doing to the air quality within our homes?
With brands like Yankee Candle, Jo Malone and The White Company becoming regulars on the nation's shopping lists, do we know the impact mass-produced home fragrances may be having on our health? Finding the answers to these questions led to the creation of Zoe's range of eco and health-friendly products.
"I found that when I burned candles that contained a certain wax or ingredient, my son's asthma symptoms would trigger. I then started to research and curate candles for personal use, but after a couple of months, I decided to turn my newfound hobby into my own business"
The Noir Candle Company creates hand-poured, luxurious products that are vegan, phthalate and paraben-free and cruelty-free. Zoe's passion for sustainability plays a prominent part in her business. Both the jar and the packaging are re-usable, and all of the Noir Candle Company's candles contain high-quality, ethically sourced, 100% soy ingredients.
Zoe contacted PNE for support as she navigated through the early stages of starting her own business, accessing 1-2-1 coaching and workshops:
"PNE has been fantastic with helping me through my business journey so far. As a new business owner, I have appreciated their knowledge and experience in all aspects and areas of business. If there is anything specific that I help with, PNE can point me in the right direction and offer their expertise"
When asked what advice she would give to aspiring entrepreneurs, Zoe says do what you love, but always have a plan!
"Do what you love and enjoy but have a clear vision of what it is that you want to create or do. Having this will help you to stay focused and keep that drive going forward. Don't be afraid of asking for help. There are people out there that have been in your position and are willing to give advice and expertise"
So, what's next for the Noir Candle Company? As Zoe explains, we have the expansion of the current range of candles and a secret new product to look forward to!
"Without giving too much away, there is going to be a new type of home fragrance product launching early next year and new fragrances added to the current range. I can't wait to share these with you!"
Want to learn more about the Noir Candle Company? Visit their website at https://www.thenoircandlecompany.com/