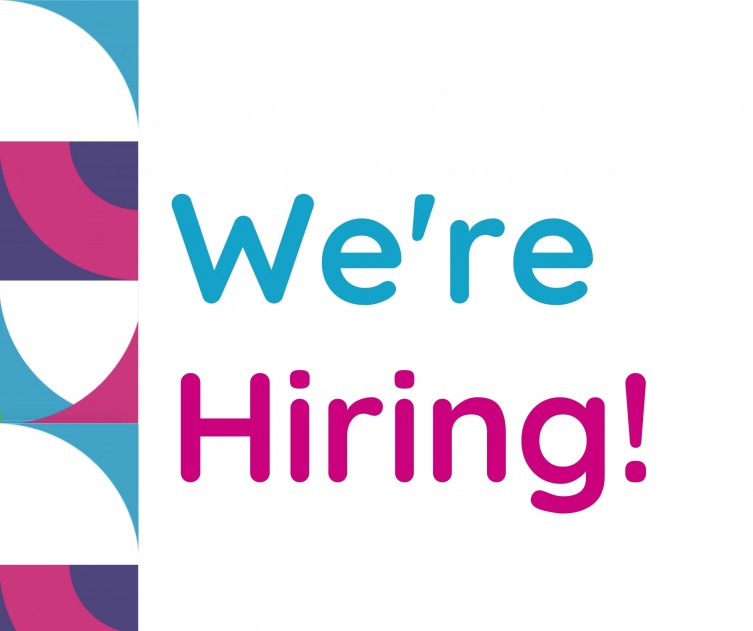 Job Title: Business Advisor / Trainer
Location: 7-15 Pink Lane, Newcastle
Salary: £26,000 - £30,000 FTE depending on experience
Responsible to: Business Support Coordinator
Do you have a passion for helping people to start and run businesses that flourish? With business creation and growth at the heart of our communities, we are seeking individuals with the skills and knowledge to help established businesses and aspiring entrepreneurs to realise their potential.
As Business Advisor and Trainer, you will work with clients to turn ideas and goals into action, help them overcome challenges and encourage an understanding of ethical, sustainable business practices. You will have the chance to work across our diverse portfolio of projects, such as our programme for high-growth potential young founders and a new social enterprise engagement programme and much more. Whether you have experience in the business support sector or are an entrepreneur who can share your expertise with our clients, this role is a great fit for someone seeking to empower the individuals behind our region's businesses.
Are you passionate about people? Then apply today.
About PNE Group
Project North East (PNE) is a social enterprise based in Newcastle upon Tyne. Our goal is to enable positive social and economic change by supporting businesses to start, grow and thrive in an ethical and sustainable way. We do this by enabling people to access the skills, resources and funding to start their own business, by helping businesses to grow and by supporting large organisations to achieve their strategic objectives through investment in enterprise development.
2022 has been a year of growth and exciting new projects, including launching our hot desking offer, Enterprise Central, expanding the presence of the Ouseburn Market and welcoming new team members to our business support and marketing teams. Throughout the year, our impact included working with over 740 individuals, supporting over 140 businesses, and distributing £427,000 of funding.
Purpose
The purpose of the role is to provide effective business advice, coaching, training (training qualification required for this area) and support service to entrepreneurs and small business owners at all stages of their journey, from pre-start through to established and growing businesses.
Responsibilities
Providing a seamless and high-quality service of support to prestart, new and established businesses and social enterprises to enable them to move to the next stage in their journey.
Advising and guiding prestart, new and existing businesses and social enterprises through the planning process and supporting them to access necessary resources.
Providing advice and coaching to support business owners and social entrepreneurs through change.
Signposting and referring clients to specialist sources of support both from within the wider PNE team and the external networks.
Managing own personal and professional development to ensure knowledge and skills are up to date and in line with the needs of clients, including up-to-date information on finance and funding.
Analysing and supporting clients to better understand their challenges, opportunities and areas for improvement and supporting them to develop and implement action plans.
Maintaining own professional networks and contacts and introducing clients to relevant networks and associates.
Designing and delivering training and facilitated sessions to provide business support to a wider audience in line with need.
Organising and delivering business networking events and business education workshops.
Hold a Level 4 or above qualification in business advice or demonstrate at least three years experience.
Have a training qualification Level 4 or above or demonstrate at least three years experience.
Experience
Minimum of 3 years experience in a related role.
Demonstrable experience in providing advice and support to businesses and supporting them to successfully grow a sustainable business.
Experience working across different sectors and with a range of businesses and social enterprises.
Skills/Knowledge:
An in-depth knowledge of the business support landscape and the ability to advise businesses on the range of options available
Excellent mentoring and coaching skills
Proven networking and relationship-building skills.
Proficient in the use of Microsoft Office.
Entrepreneurial thinking and ability to work self-directed.
Communication, business transformation and change management skills.
Analytical skills to translate and present information to a range of audiences.
Ability to work effectively in a team, but also capable of individual initiative.
Good administration skills to ensure effective reporting and maintenance of client records
Excellent written and verbal communication skills, including the ability to produce and present reports and briefings.
Problem solving.
Ability to prioritise workload and meet tight deadlines.
Project Management skills
Personal Qualities
Dynamic self-starter.
Ability to work as part of a team.
Strong commitment to customer care, best value and continuous improvement.
Ability to work under pressure.
Able to understand and apply PNE ethos and the values which underpin it.
Professional in approach.
Resilient with strong self-awareness.
Creative thinker.
Adaptable to change.
Applies discretion and confidentiality.
Demonstrates integrity, openness and accountability.
Attention to detail.
Performance oriented i.e. motivated by a desire to achieve performance targets and deliver a quality service.

Advantageous Characteristics (desirable)
We particularly welcome applications from candidates who can also demonstrate the following:
Specialist or post-graduate qualifications or proven interest in related topics.
Evidence of continual professional development.
Experience in self-employment or running a business
Experience working with voluntary and community businesses and charities
Specialist subject or business sector knowledge
Knowledge of standard IT systems and packages, including CRM software and Microsoft 365
Understanding and knowledge of working within a quality management system QMS – ISO9001.
The post is open to job-share. Please state on your application if you are applying in a job-share capacity. We would also consider flexible working and part-time options.
There will be a small element of travel attached to this role; in addition to some occasional working outside of usual office hours to support with events.
Successful applicants are required to undergo an enhanced DBS disclosure and provide satisfactory references.
Our Values
We conduct both ourselves and our business in accordance with our values, which form the foundation upon which we develop our services, interact with staff and select our partners and business associates.
We believe in the importance of:
Respect for the diverse contexts we work in
Innovation and creativity
Sustainable development
Ethical, responsible and transparent conduct
Supporting communities
Equal Opportunities
We are an equal opportunities employer and welcome applications from all suitably qualified persons regardless of race, sex, gender reassignment, pregnancy and maternity, marital status, disability, religion/belief, sexual orientation or age.
Employee Benefits
PNE Group is a social enterprise which exists to enable positive social and economic change, which means you'll work for an organisation making a difference to communities across the North East, as well as within the UK. Employees' benefits include:
5 annual professional development days
£420 professional development budget
Newcastle City Centre office location
Cycle storage and showers
To Apply
To apply, please send a copy of your CV and cover letter to recruit@pne.org
Please note that the closing date for applications is 14th August 2023.
If you would like further information about this role or an informal discussion, please contact Melissa Middleton on 0191 230 6403 or by email at melissa.middleton@pne.org
Shortlisted candidates will be invited to attend an interview w/c 4th September 2023. If you do not hear from us within 5 working days of the closing date, please assume you have been unsuccessful on this occasion.