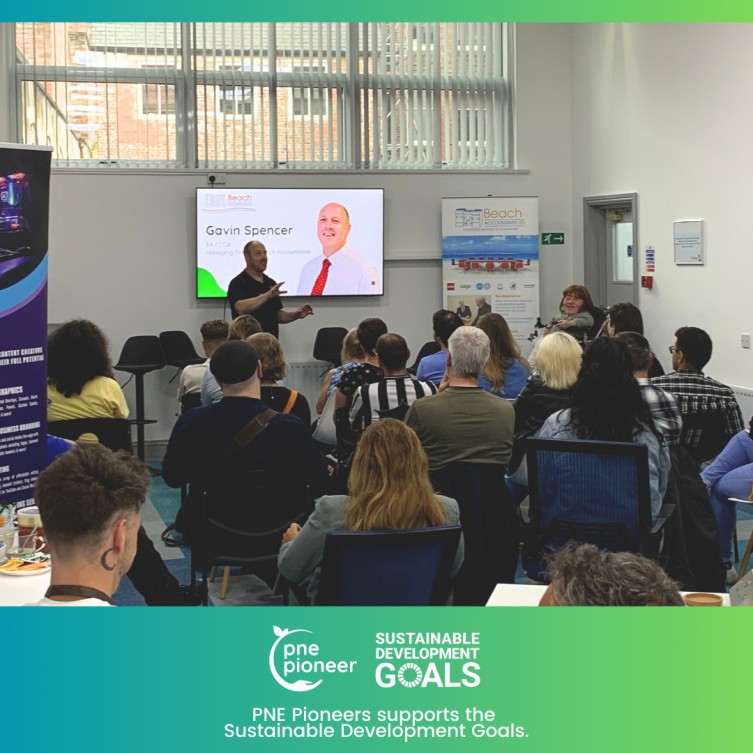 Did you miss our recent "Learning Together" event? It was a fantastic opportunity to connect with like-minded individuals, gain valuable insights on launching and growing a business, and celebrate the launch of a new and exciting venture.
Our event was held at the newly opened Enterprise Central co-working space near Newcastle Central Station. A panel of successful business owners and keynote speaker Gavin from Beach Accountants shared their personal stories and experiences on stage. Each speaker had ten minutes to discuss their entrepreneurial journey, from the inception of their ideas to where they currently stand. The audience was captivated by the valuable lessons from their successes and struggles. The diverse topics covered included technology, marketing, hospitality, and more, providing attendees with knowledge and inspiration.
The event provided excellent networking opportunities. Aspiring entrepreneurs had the chance to connect with fellow attendees, sharing ideas, experiences, and aspirations. The atmosphere was electric as meaningful conversations took place, potentially paving the way for future collaborations and partnerships. The event fostered a supportive and encouraging environment, allowing attendees to forge valuable relationships within the entrepreneurial community.
The event was made even more special by the launch of Meatballs Inc, a new small business that specialises in 'meatballs that break barriers'. Attendees indulged in the taste sensations firsthand, from traditional meatballs to plant-based options and even some vegan sweet balls. It was a satisfying conclusion to the event, as everyone toasted the new venture's success while reflecting on the power of entrepreneurial spirit and innovation.