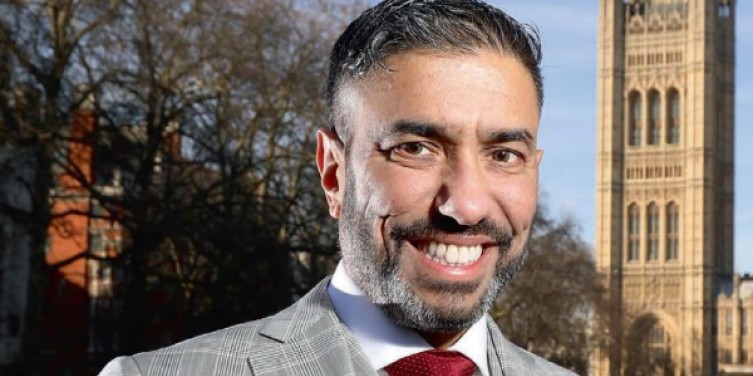 Welcome to the third instalment of our Repeat Business blog series! This week we interview Ammar Mirza CBE, a serial entrepreneur and business leader, who has helped establish hundreds of businesses in the North East. Ammar is the Chairman and Founder of Asian Business Connexions, a social enterprise that connects, supports and promotes the Asian and wider community. In 2017, he was featured in the Top 50 of Smith and Williamson's Power 100 UK Entrepreneurs.
Have a Big Hairy Audacious Goal and focus on that relentlessly. Discipline is the single biggest contributor to reaching your goal, believe in yourself and learn, learn, learn.
Can you tell us a little bit about your background and the businesses you have started?
I was born and brought up in Newcastle. At an early age my father went off to Saudi Arabia to teach and my late mother brought us up. Working tirelessly to make ends meet, we lived in abject poverty. That had two major influences on me: 1) I did not want to be poor and 2) I wanted to work harder than my mother so that I could support us all. I started working at the age of 10, on a weekend, in a shop, and then have never stopped really, always holding down 1-2 jobs, even when I was studying.
I started my career as a temp in a call centre, which I went onto manage, moved into IT, and became responsible for IT Service Delivery for the whole organization. Eventually, I left corporate life after 10 successful years having become tired of travelling. During this time I had become a single parent, so wanted to spend more time with my daughter. Since then, I have worked across all sectors and have helped establish several hundred businesses, alongside working with some of the biggest corporations in the world. My main management consultancy business – AmmarM – provides support to organizations looking to grow.
Where does your entrepreneurial spirit come from?
A combination of my mother – who was an incredible entrepreneur and the single biggest influence on my life – and personal motivation based on lifelong experiences. For as long as I can remember, I have always been ambitious; and in a lot of situations have had to be, to simply stand out.
What inspired your first entrepreneurial venture and what lessons did you learn from it?
I helped my late mother grow and manage her property portfolio, and prior to that I was always buying and selling things. In early 2000's, I moved from a corporate role to becoming the MD of a fast-growing property company, in which I had a very small share. Helping grow the company from £3 to £30m within 2 years, I thought I should be doing this for myself. I set up on my own and then realized that it was quite a lonely place and the grass isn't always greener, however, I persevered and grew my property portfolio and my consultancy business to what it is today.
What has been your biggest success?
Creating Asian Business Connexions a not for profit social enterprise that aims to connect, support and promote the Asian and wider community. Over the past 11 years, it has made a significant social and economic impact. In 2015, we connected with Yorkshire and North West Asian Business Asians to create a pan-northern organization through which we help around 50,000 individuals and organizations every year.
Aside from that I really enjoy helping other people and seeing them thrive, some of the organizations I have supported have grown exponentially.
What has been your biggest failure?
Hmmm, interesting question. I don't think I have failed, although lots of lessons learned. I am very innovative and ahead of the curve, so a number of businesses I created, I sold too soon and consequently lost a significant amount of money -hindsight is always a great foresight. A key weakness I have is being impatient, although having a daily routine which includes an hour workout at five am helps.
What is the biggest lesson you would share with aspiring business owners?
Have a Big Hairy Audacious Goal and focus on that relentlessly. Discipline is the single biggest contributor to reaching your goal, believe in yourself and learn, learn, learn. Someone, somewhere has experienced your pain, reach out for help. A key bit of advice is to get the best support and advice you can, normally you get what you pay for and professional advice is no different.
How has the current pandemic affected your business/es and how are you planning for the future?
My property portfolio has been hit very hard with an 85% drop in income as a significant proportion was let to international students. My consultancy, business support and digital transformation businesses have never been busier. There are three key business growth enablers – innovation, new markets and digital. A previous statistic was digitally enabled businesses were up to 25% more profitable. Now unless your business embraces technology it won't survive – and that is now my key focus, on helping organizations become better digitally equipped and more innovative, which will ultimately make them more resilient. Future proofed!