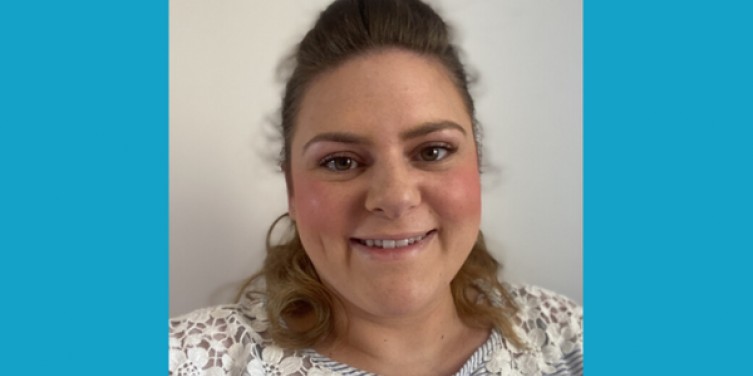 This week Repeat Business speaks to Charlotte Colley, the serial beauty business founder who knew from childhood she wanted to run her own venture. We loved reading Charlotte's journey, as it highlights how continuing to invest in your skills as an individual can turn up exciting new opportunities for the next step. From technician to salon owner to beauty trainer to fashion brand, Charlotte has harnessed a powerful work ethic and a keen eye for a new market to enter to build a portfolio of businesses in an industry she loves.
The freedom and being in control of your own achievements is the most rewarding feeling.
Can you tell us a little bit about your background and the businesses you have started?
I went to college getting three A-Levels when I was 16. I then had a place at Northumbria University to do a degree in Business and Marketing. When it came down to it, it just wasn't for me. I worked in the Metrocentre, doing a part-time job in a clothes shop and I absolutely loved it. I then decided I wanted to go into beauty.
I managed to keep my job, taking it to full time and then did a night course in Beauty, going to college four nights a week. By the time I was Level 2 Beauty qualified I had the opportunity to open my own salon in Durham. I opened the salon in 2010 and still went to college to further my Nail Technology education.
In 2015, I went on to do a Teaching Award, and this led me to work with a company who had products within retail shops. I would go into the stores and teach the staff on product knowledge of the specific brands I was taking care of.
From 2018-2020, I began teaching beauty for a company based in Hampshire. I love teaching and this led me onto setting up business number two, where I now train students myself; writing my own training manuals which are fully accredited.
Most recently, I have set up business number three, an online store selling ladies plus size clothes. I saw a massive gap in the market, conducted a lot of market research and decided to go for it. That is when the pandemic hit.
Where does your entrepreneurial spirit come from?
I'm not 100% sure where I get my entrepreneurial spirit from – however, I knew from a young age that I was always going to work for myself. When I was a child I always used to say to my mam that one day I will have my own business.
What inspired your first entrepreneurial venture and what lessons did you learn from it?
I had my first venture in 2010, when I was 19, opening a small beauty salon just outside the centre of Durham. My parents are both very hard working and really supportive of me, they have encouraged me to do exactly what I wanted. The tutors at my college all had salons and were teaching as well. I knew within a few weeks of being at college that I wanted to follow in their footsteps. I am still very good friends with one of my tutors now and even do training with her.
Starting a business isn't easy and getting it off the ground isn't easy.
What has been your biggest success?
My biggest success has to be outgrowing two salons and having to find different premises. I needed somewhere bigger and somewhere that I could teach from. I am also proud that my training courses are fully accredited. They are something that I have written well enough to be able to teach students skills to enhance their own businesses.
What has been your biggest failure?
I can't say that I've had any massive failures. When I first started doing beauty I wanted to train in as much as I could, investing money into brands I wanted to use or treatments I wanted to introduce and they weren't the types of treatments my clients wanted – so I would say I wasted a lot of money or didn't get the return I had hoped for.
What is the biggest lesson you would share with aspiring business owners?
Listen to exactly what your customers want or are asking for. It's going to be hard work with many sleepless nights, possibly working for nothing to begin with, but it will be 100% worth it. The freedom and being in control of your own achievements is the most rewarding feeling.
How has the current pandemic affected your businesses and how are you planning for the future?
The salon and training academy closed on the 23rd March and we still have no confirmed restart date. We have no guidelines on PPE so can't prepare to reopen. I am keeping in contact with customers, and once we have a confirmed date to reopen I will be contacting clients to book in.
For students, I will be asking them to complete the theory of the treatment at home and we will only be doing the practical on the day just to limit contact with students. Courses will be running 1:1 which will be more beneficial to students.
In terms of the online clothing store, I was originally only selling through social media, the pandemic has given me the push and time to get the website set up quicker and to start to heavily market the business.