Back to blogs
Social Enterprise Boost Fund in South Tyneside and Sunderland awards first round of funding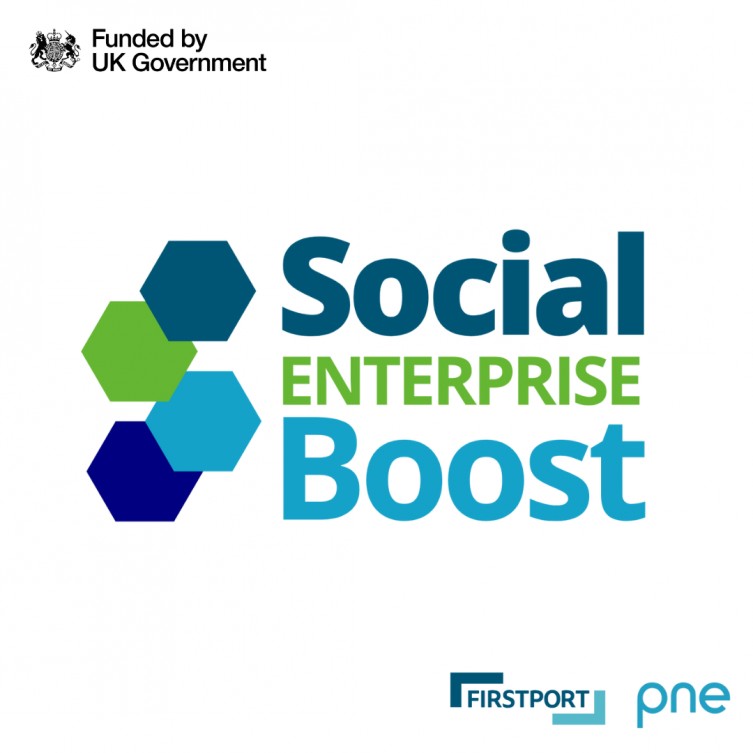 "Social enterprises distribute the majority of their profits to support social or environmental causes, giving back to their communities and the local economy.

"This funding from the Social Enterprise Boost Fund will be crucial in helping ramp up social enterprise activity in six disadvantaged areas of England, and support the development of innovative ideas in this area."


Civil Society Minister Stuart Andrew
The UK Government has today announced support to social enterprises across England via the Social Enterprise Boost Fund. The Social Enterprise Boost (SEB) Fund aims to kick start and accelerate social enterprise activity in local areas and demonstrate social enterprises' impact on their communities. Social enterprises use most of their profits to further a social or environmental mission, tackling local issues like social justice and environmental sustainability.
In South Tyneside and Sunderland, the SEB Fund launched in March, delivered by local agency PNE and social enterprise agency Firstport. Since then, both teams have been hard at work demonstrating social enterprises' significant impact on their communities and providing vital training and funding to champion organisations leading the way in creating a brighter future.
PNE's team of experienced social enterprise support specialists have been on the ground providing tailored one-to-one support, interactive group workshops and exciting digital resources, and engaging outreach sessions in local community centres and venues. The team has been active in both communities, promoting the programme at drop-ins, funding fairs, and even participating in a live podcast and forum.
The grant funding, which is managed by Firstport, has been inundated with applications since it opened in July. The first round of funding took place earlier this month, distributing £38,000 amongst ten social entrepreneurs. The successful ideas include Thai Chi for young adults with behavioural issues, photography as a coping tool for depression and PTSD, mother and child fitness, a community boutique organisation using clothes to help people socialise, and end-of-life educators.
"As a social enterprise that was established with communities at its heart, PNE has a long history of helping people to use the power of enterprise to solve social, economic, and environmental challenges. We are excited to be part of the delivery team for the Social Enterprise Boost Fund with Firstport and we have been working closely with our local partners to promote the programme and connect with social entrepreneurs and existing social enterprises in our communities. We are excited to continue our work to help these organisations to achieve their potential and champion positive change in the region."


Tracey Moore, CEO of PNE
Allocated in County Durham, Sandwell, South Tyneside, Sunderland, Thanet and Wolverhampton, the Social Enterprise Boost Fund aims to grow the social enterprise sector in disadvantaged areas by supporting organisations in their early stages. Up to £1.45 million will be delivered as grants of up to £10,000 to help kickstart or grow social enterprises, supporting the development of innovative ideas to tackle issues in local areas.
Alongside this, £2.3 million will be used to accelerate social enterprise activity through business support, training, networking, one-to-one support, and peer learning, such as 'Dragon's Den' style pitching opportunities. The Fund aims to build the evidence on what works to grow social enterprises in disadvantaged areas and share learning on their unique contribution to local communities and economies.
"Becoming a delivery partner for the Social Enterprise Boost Fund is an exciting opportunity for Firstport as it allows us to offer support beyond Scotland for the first time. With over 15 years of experience managing grant programmes for social enterprises, our expertise perfectly complements PNE's local knowledge, business support know-how and strong footprint in the area. We are excited to have awarded funding to ten local social entrepreneurs and look forward to supporting them to develop their ideas into sustainable businesses that create a positive impact in the area."


Gael Drummond, CEO of Firstport

The successful grantees are:
Mark Walker – Rise Project. The Rise Project provides wellness and Thai Chi classes to NEET school leavers aged 16-20 in Sunderland. Mark Walker, the project's founder, is determined to boost the confidence of young people who have struggled with full-time education.
Katy Vigurs – DEAD GOOD CIC. Founded in 2018 by sisters Katy and Lindsey Vigurs, DEAD GOOD CIC is a social enterprise dedicated to organising personalised events that assist families during grieving and honour their loved ones. Services include funerals with memory jars, walking ceremonies, and DIY home shrines to provide meaningful and individualised support during loss, ensuring that each farewell is as unique as the person being remembered.
Poppy Green – The Women's Community Boutique CIC. The Women's Community Boutique CIC is a social enterprise in Sunderland that empowers women from various backgrounds through sustainable fashion. The founder and owner, Poppy Green, established the business with a clear vision of promoting body positivity, confidence, and overall wellbeing.
Simon Green – Luminary Photography CIC. Founded by Simon Green in Sunderland, Luminary Photography CIC is a social enterprise dedicated to promoting the accessibility and significance of photography in education, industry, and the arts. Simon's objectives are to utilise photography for artistic expression and wellbeing, enhance the accessibility of photography education, and empower communities to share their stories through photography.
Lisa Cryer – BlueJay Wellness CIC. Lisa Cryer established BlueJay Wellness CIC in 2021 as a social enterprise to promote the wellbeing of the younger generation in the North East. Blue Jay CIC aims to empower young people to improve their mental and physical wellbeing for life, to directly tackle the growing challenge of young people's mental health in the region.
Claire Adamson – Claire's Cottage Industry. Claire will produce and sell gifts and homeware using recycled materials. She hopes to contribute to a more sustainable future and that by using low-cost recyclable materials, she can make the reasonably priced products that accessible to a wide customer base.
Danielle Duke – Duke Fitness CIC. The social enterprise targets sections of the community and breaks down potential barriers for individuals to access exercise or wellbeing programmes. Danielle's mission is to create a community full of positive, healthier individuals by creating healthy habits within their lifestyle through training, nutrition, and socialising.
Emma Satchell – Dying to help. Emma's vision is to help local people to become more comfortable in talking about death and dying and take control of their End-of-Life plans. She will deliver workshops, end of life planning facilitation, and Get Mortal funeral planning parties in South Tyneside and Sunderland.
Jo Gordon – Raising Dough. Raising Dough provides training and employment opportunities primarily to Sunderland residents who are neurodiverse and those with mental health struggles. Jo will offer training opportunities and experience in food retail, coffee shops, kitchen/bakery and their bespoke street food, events, and catering business.
Liz Knapper – Back into Nature. Liz offers outdoor baby and toddler sessions, promoting an early connection with nature and removing barriers that prevent parents and carers from spending time outside with their young children.
Further information and updates on the support programme are available on the PNE website.
Applications for funding are available now on the Firstport website.