Back to case studies
RBS Skills and Opportunities Fund: Supporting 148,000 people to pursue their potential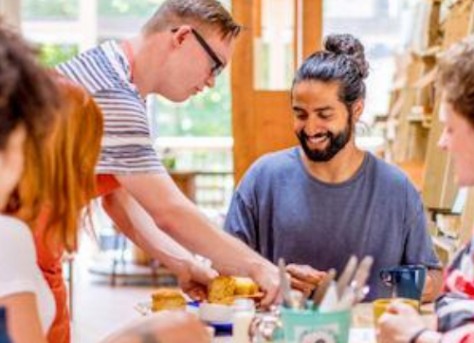 PNE interaction:
PNE are grant administrators of the £10m RBS Skills & Opportunities Fund, providing support to RBS, running the application process, allocating funds and monitoring the impact.
The Programme
PNE Group are grant administrators of the £10m RBS Group's Skills & Opportunities Fund from 2015-2018, supporting 148,064 people to date. Monitoring of fund recipients will continue until 2021.
The Skills & Opportunities Fund aims to build better communities by supporting individuals in disadvantaged communities to develop, create or access the skills and opportunities they need to start or develop a new business, build their financial capability skills or to enter employment.
PNE Group have been an essential partner in the delivery of the Fund. For this type of fund, success is defined by impact – so it is great to know that these grants are funding projects to help people in disadvantaged communities build their skills, get into work, or start a business. - Thom Kenrick, Head of Community Programmes at RBS
The outcome
Since its launch in 2015, the Skills & Opportunities Fund has distributed over £10m to local initiative and organisations. To date, its impact includes supporting 148,064 individuals, helping 6,009 people into employment, aiding 1,698 businesses to start-up and funding 16,760 qualifications.
Our commitment to supporting entrepreneurship was recognised in June 2016 when our collaboration with RBS Group on the Skills & Opportunities Fund won Bronze in the 'Best Execution' category at the Corporate Engagement Awards.
Download our the Skills and Opportunities Impact Report to learn more...
Helping People to Help Themselves Report