Create and Collaborate
Create and Collaborate is now open! Find out how you can secure your desk in our exciting new creative zone, situated in the heart of Newcastle upon Tyne.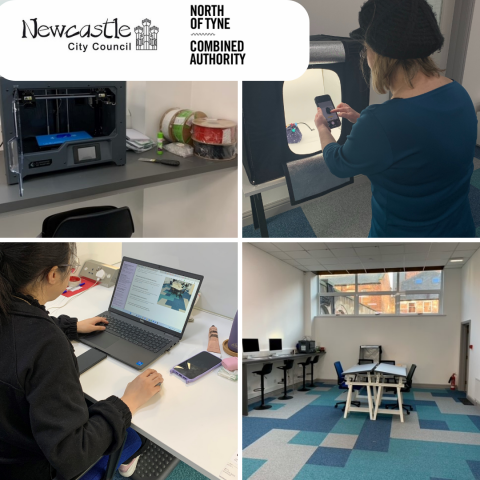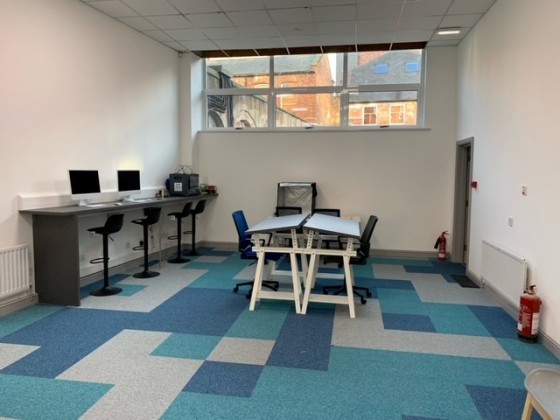 How to Book
Create and Collaborate is a new purpose-built professional workspace for creatives in the heart of Newcastle City Centre. Designed and equipped for both budding and established creative and cultural entrepreneurs, the space is perfect for those wanting to develop, network and try out new technologies in a City Centre location.
Create and Collaborate membership includes access to:
APPLE iMACs:
24" iMacs with the Apple M1 Chip with the magic keyboard and magic mouse. The first Mac with 100% recycled rare earth elements in all magnets.

DESK EASELS:
Adjustable desk easels, to help unleash the creativity in you. The desks are strong and light-weight, made with a technique that uses less raw materials, reducing the impact on the environment.

PHOTO LIGHTBOX:*
A portable photo lightbox, with a variety of coloured backdrops to help you capture that perfect product image for your website.

3-D PRINTER:*
Flashforge Creator Pro 2 provides beginners with higher quality and easier operation. The printer uses filament made from recycled plastic.
"This project has been supported by the Newcastle Culture and Creative Zone programme, funded by the North of Tyne Combined Authority and Newcastle City Council."
Enquire Here