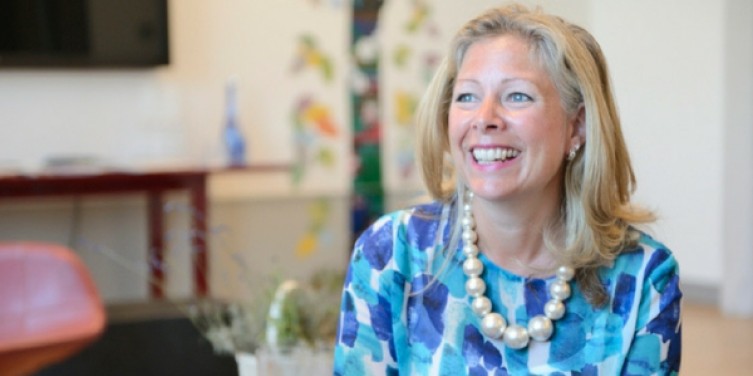 HP's approach to the circular economy means more than just recycling. It means operating with heart, creativity, and energy to fuel our long-term growth.

An Author, HP
Kirstie McIntyre is global director for HP Inc.'s sustainability operations and co-leads HP's circular economy programs, working for a number of years on the development of end-of-life programs for various companies in the technology sector. Here she explains why circular economy is fundamental to sustainability, and why we should be inspired by its potential for better business.
Sustainability—both operational and environmental—is crucial for any enterprise. The pressures on companies are different and more urgent now than they were just ten years ago. Most companies now have business goals based around energy efficiency, reducing waste, and doing more with less, usually for good economic reasons. However, the environmental sustainability of a company is now fully intertwined with its operational sustainability.
The prices of commodities and resources continue to rise. By 2030, there will be three billion new consumers of technology. The rate at which technology evolves—and becomes obsolete—puts immense stress on a company's ability to stay at pace with competition without creating financial strain or unnecessary waste. And it's forcing all of us to rethink what sustainability really means.
The traditional manufacturing model is linear: take resources, make a product, and discard it when it's of no more use. This has been the model of manufacturing and development since the industrial age. The model is simple and focused on satisfying immediate consumer demands. But it's wasteful and we're now learning how inefficient it is, too. It takes resources for granted and waste is often considered a downstream issue or someone else's problem. While sustainability efforts such as recycling can make a difference in this model, those improvements are incremental rather than wholesale.
While those efforts are nothing to scoff at, they are short-term fixes for a much bigger issue: we need a new model. That's where the idea of circular economy comes in. A circular model is not just about reducing environmental impact of an existing process. It's about rethinking how we create products, how we use them, how to maintain their value, and how all those goals are interconnected. We must look at processes wholly from how a product is designed, the materials used, the way it's manufactured, how it's maintained, its reusability, and taking into account that outright disposal is no longer a valuable—or viable—option.
The transition to the circular economy isn't instant. It's a progression and evolution. Collaboration is key – A shift of models requires internal alignment and partnership. But it also requires collaboration with your supply chain and customers. How can you improve their experiences? How can you make them a part of the change? How will the change benefit all of you in the short and long term?
A circular model requires input, feedback and response at all stages of interaction with your product or service. The business reality is that the traditional model can't last. This shift to a more nimble, modular, immediate, and circular economy will happen out of necessity. And ultimately, it will be beneficial to us all, both as stewards of the environment and our bottom line.
HP's approach to the circular economy means more than just recycling. It means operating with heart, creativity, and energy to fuel our long-term growth. It means recognizing how adaptive IT solutions and service offerings can inspire action and motivate others to make a difference. And it's about helping us, our partners, and customers do so much more, with less.
The views, opinions and positions expressed by authors of our guest blogs belong to the author alone, and do not necessarily reflect the views, opinions or positions of PNE Group.