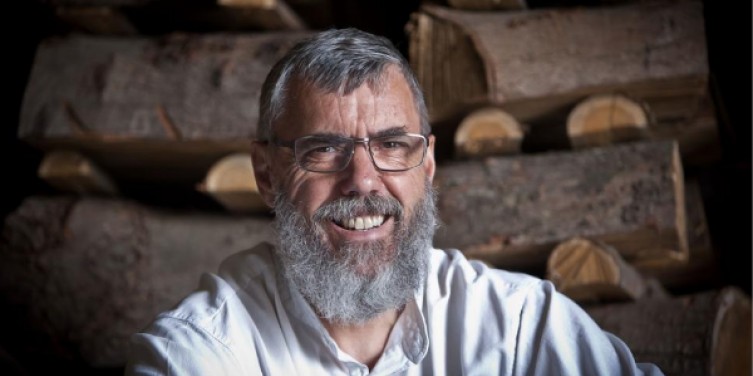 Welcome to the first of our 'Repeat Business' blog series. The rapid changes to public and private life that have taken place in 2020 have disrupted what 'business as usual' looks like around the world. As this disruption swept the UK, we listened to the voices of the businesses we work with; many who faced hard questions of how they would adapt and thrive in the future. To provide inspiration, we are sharing the stories of serial entrepreneurs and the lessons they have learned; highlighting how embracing change and starting something new is possible and powerful!
Our first featured entrepreneur is Robert Ashton, 'The Barefoot Entrepreneur', who has started and supported a wide variety of businesses, driven by a passion for confronting inequality and helping people to overcome barriers.
I've won work over the years not because I'm better than anyone else, but because I keep in touch, interpret 'no' as not right now, and always, always ask why.
Can you tell us a little bit about your background and the businesses you have started?
I grew up in rural East Suffolk, went to agricultural college, married a farmer's daughter and sold fertiliser for the first ten years of my career. Had I stayed with that company I would now be retired with a good pension, but I was restless, moved to sell mobile homes and was made redundant in 1990. Since then I have always been my own boss, starting a marketing agency, an apprenticeship training company and most recently, a community owned mustard company, because people were angry that Colman's of Norwich were closing their factory after 160 years in the city. I've also helped many countless develop their good idea into a viable enterprise.
Where does your entrepreneurial spirit come from?
I think it was from Florence Evans, my primary school headmistress. A Quaker, she encouraged me to take control of my future and not rely on others. Then when I was 14 I started keeping chickens and sold the eggs; my mum was my first customer!
What inspired your first entrepreneurial venture and what lessons did you learn from it?
Redundancy taught me that you can be successful in your job, and still lose it because of company politics. Back then my wife was a full time mother and we had a mortgage to pay, so my first venture was created to use the sales and business development skills I already had. I partnered with a guy who knew how to sell our services and for seven years, we were a leading local marketing agency. What lessons did I learn?
Start a business that lets you use your existing skills and experience – you've enough to learn about how to operate a business without learning new skills
Never slam a door; one of our best clients was the firm that had chucked me out
The value you give has to be demonstrably greater than the price the customer pays. Both parties need to profit from the relationship for it to last.
What has been your biggest success?
Oddly, my greatest successes have been projects that help others, rather than myself. In 2004 I successfully campaigned for and helped establish Norfolk's Community Foundation, which now gives grants totalling £2.5m each year. More recently I helped establish a community owned shop in a local village, helping them raise £200k and introducing then to a modular building company I know who built the shop. I've also written quite a few business and self-help books, one of which did particularly well in the North America and led to me appearing live on breakfast TV in Toronto.
What has been your biggest failure?
In 1966 I failed my 11+ on purpose, to piss off my dad. That proved to be a huge own-goal that left me with a deep rooted cynicism about formal qualifications of any kind. That undoubtedly limited my success as so many people base their decisions on paper qualifications, rather than track record. When I saw my daughter pick up her PhD I decided to take a fresh look at learning myself and this summer will complete the world renowned Creative Writing MA at the University of East Anglia. That has been a life changing experience which I may follow with a PhD.
What is the biggest lesson you would share with aspiring business owners?
Never give up and never take 'no' at face value. I've won work over the years not because I'm better than anyone else, but because I keep in touch, interpret 'no' as not right now, and always, always ask why.
How has the current pandemic affected you and how are you planning for the future?
The pandemic has given me space to research and write my MA dissertation. It can give you the opportunity to challenge your assumptions and innovate. Why drive 100 miles when you can meet on Zoom? Why does tomorrow's market need yesterday's products and services? Use the downtime you inevitably have to innovate and ask yourself why exactly you are in business. Challenge your assumptions and be really objective about what is holding you back as it's probably you!